LUXURY BOX
---
Make a difference with a beautiful box for the perfect present.
The perfect option for making your L'Epée clock look even more luxurious. This special packaging will add some magic to the mechanical timepiece you are offering yourself, or your friend.
These boxes are now available with the collection La Tour, or La Tour Noire, Le Duel, Le Duel Blackpearl and all the classic Carriage Clocks of L'Epée's collection (Anglaise, Ovale…).
MATERIAL
The luxurious boxes are made of wood, and are perfectly finished with a black lacquer or carbon fiber imiation.
Reference
EC.0090/000
LUXURY BOX
AVAILABLE Add to cart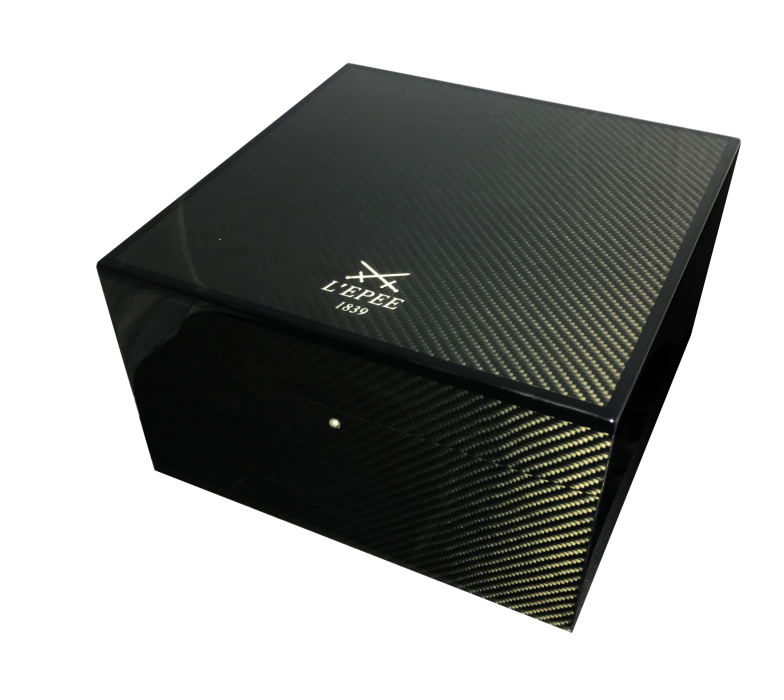 Reference
EC.6001/200
LUXURY BOX
AVAILABLE Add to cart